People
Stephen M Bamford
Associate Director
ACIOB IMaPS IOSH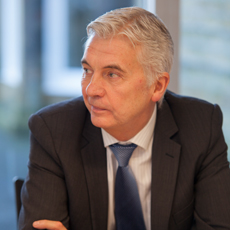 "Client satisfaction should not simply be an aspiration, it must be guaranteed. To provide an exemplar service we will maximise outputs and delivery against reduced cost and scheme restrictions"
With over 30 years in the construction and engineering industries Stephen uses his multi-disciplinary experience for the benefit of social housing clients nationwide. Starting his career as a Building Services Engineer and working his way into senior management roles before joining Michael Dyson Associates Ltd as Operations Manager and more recently becoming  an Associate Director.
Stephen's construction experience includes refurbishment and redevelopment for a wide range of projects including housing, colleges and visitor attractions; this included a £34m millennium funded scheme and, therefore, Stephen is fully aware of the requirements for match funding to grant-aided schemes.
Using this knowledge for our social landlord clients, Stephen has helped create partnerships and is currently looking at the new measures for funding social housing improvements. Stephen's "do what we say we will do" approach benefits both our internal teams and those of our clients where we dovetail service provision to deliver on our promises.
You currently have JavaScript disabled. This site requires JavaScript to be enabled. Some functions of the site may not be usable or the site may not look correct until you enable JavaScript. You can enable JavaScript by following this tutorial. Once JavaScript is enabled, this message will be removed.