People
Alistair Dyson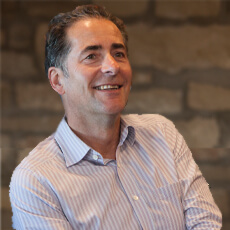 Leader of
Department
vCard
"Our business is rooted in the long standing relationships we have created and continue to create across the whole of the Social Housing sector. Our staff are the key to our success; we are all passionate about the values we hold and the work we undertake. I am proud of what we have achieved in the last thirty years and I look forward to maintaining our excellent service delivery standards into a long and successful future"
Alistair, our Managing Director, commenced his career in contracting, spending a number of years fulfilling the roles of Surveyor, Construction Planner and Contracts Manager involving a wide and varied mix of small works, term contracts and a number of major projects. He is remembered in these roles for his appetite and enthusiasm for ensuring that projects were achieved within budget and ahead of time.
Alistair is committed to delivering a quality service by blending the individual strengths of his multi-disciplinary team with his own practical appreciation of the construction process thus ensuring clients' interests are safeguarded throughout and their requirements achieved precisely and objectively. Alistair is very much involved in the running of projects on a day to day basis and regularly acts as Director in Charge on various schemes.
You currently have JavaScript disabled. This site requires JavaScript to be enabled. Some functions of the site may not be usable or the site may not look correct until you enable JavaScript. You can enable JavaScript by following this tutorial. Once JavaScript is enabled, this message will be removed.