People
Dave J Binns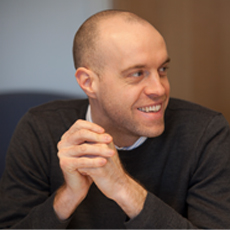 "It is imperative that cost plans are populated using accurate and statistically reliable data and the processes we have in-place ensure all our outputs are suitable for long-term business models."
Dave joined Michael Dyson Associates Ltd in 2002, working primarily in an IT technician role, supporting the infrastructure at the company. As our Asset Management Team expanded, Dave was responsible for the asset management systems in-use by Michael Dyson Associates Ltd staff and surveyors and whilst working closely alongside our Project Managers, Dave's experience and knowledge quickly expanded and he moved into a Project Manager role within the Asset Management department.
In the last 18 years, Dave has worked with clients across the UK and has amassed project management experience ranging from nationwide stock condition survey projects to cladding removal and sampling on high-rise blocks.  He has an in-depth knowledge of all asset management systems and the latest housing legislation.
Dave is used to working at board level and with asset managers to successfully deliver commissions on-time and within budget, something which is crucial in the current public-sector climate.
You currently have JavaScript disabled. This site requires JavaScript to be enabled. Some functions of the site may not be usable or the site may not look correct until you enable JavaScript. You can enable JavaScript by following this tutorial. Once JavaScript is enabled, this message will be removed.