People
Emma Taylor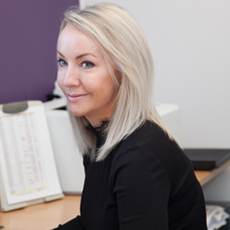 "Understanding people, our own and our clients', lies at the very heart of the services we provide. Matching expectations with the right team ensures satisfaction all round"
An accomplished HR & Administrative professional Emma has over 18 years office management & Board level experience.  Having joined Michael Dyson Associates in 2001 she heads our HR & Recruitment systems alongside managing the Administration Team to ensure our documents, policies, procedures and management tools are wholly aligned with Michael Dyson Associates commitment to best practice.
CIPD qualified, Emma has a real passion for people management & supporting career development.  Creating a modern, forward thinking & motivational workplace environment to ensure we not only retain our excellent employees but attract those seeking a new professional challenge.
You currently have JavaScript disabled. This site requires JavaScript to be enabled. Some functions of the site may not be usable or the site may not look correct until you enable JavaScript. You can enable JavaScript by following this tutorial. Once JavaScript is enabled, this message will be removed.