People
Gary D Jackson
Technical Consultant
FRICS FCIOB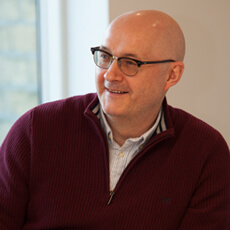 "The key to successful service delivery is understanding our Clients' operating environments in the wider context of the Social Housing Market Place"
Gary has been with MDA since 1998 coming from a background in quantity surveying and commercial management.
Gary provides strategic and technical support to our Operational Teams drawing on his wide experience in the construction industry to ensure that, whilst the services we deliver are at the cutting edge of contemporary thinking, our clients remain at the forefront of everything we do.
His operational experience stretches from simple property extensions to £50m+ MOD schemes; and as an adviser, Gary has helped many social landlord clients to create partnerships and other collaborative arrangements with their service providers, and has been involved in three Housing Forum Demonstration Projects along the way.
You currently have JavaScript disabled. This site requires JavaScript to be enabled. Some functions of the site may not be usable or the site may not look correct until you enable JavaScript. You can enable JavaScript by following this tutorial. Once JavaScript is enabled, this message will be removed.