People
Lisa Brierley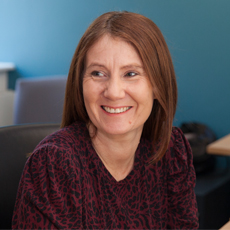 "Maintaining successful client relationships has been key to the success of Michael Dyson Associates Ltd over the past 40 years; I strive to ensure that, as a team, we continue to deliver a professional, sustainable, client focused service. "
A Business Development Associate with over 25 years' experience working within a construction professional services environment. Having joined the company in 2007, she is responsible for the management of all business development, marketing and social value activities on behalf of the company, supported by a fantastic team at Michael Dyson Associates Ltd.
Key objectives are to; continue to develop new and maintain existing client relationships nationally within the social housing arena; deliver continuous improvement in our tender success rates within this challenging and competitive environment; champion the company brand through our marketing and on-line activities; ensure investment into our social responsibility commitments.
You currently have JavaScript disabled. This site requires JavaScript to be enabled. Some functions of the site may not be usable or the site may not look correct until you enable JavaScript. You can enable JavaScript by following this tutorial. Once JavaScript is enabled, this message will be removed.