People
Michael T Brown
Director
BSc (Hons) MRICS IMaPS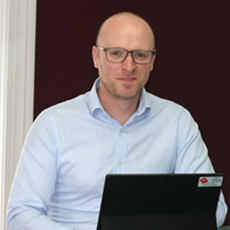 "I believe that all successful projects stem from a collaborative team approach whereby all parties involved understand their role and responsibilities and then combine their skill sets to achieve the project goals"
Michael is a Chartered Surveyor (MRICS) and Incorporated Member of the Association for Project Safety (IMaPS) and became a Director in 2018.
Michael leads our Contract Administration / Project Management Department and oversees a dynamic team of qualified Surveyors, Site Inspectors, CDM / Health & Safety Advisors and Project Managers.
Michael started the company in 2004 as an undergraduate Building Surveyor and over the years has progressed and developed his skills.  He has taken a "hands on" approach fulfilling our project commitments, successfully delivering a wide range of projects.
His experience includes award winning projects such as exemplar high-rise refurbishments, major developments and innovative modular schemes.
Michael is committed to strengthening our team and is bringing sustainable growth to the company.
You currently have JavaScript disabled. This site requires JavaScript to be enabled. Some functions of the site may not be usable or the site may not look correct until you enable JavaScript. You can enable JavaScript by following this tutorial. Once JavaScript is enabled, this message will be removed.