People
Michael T Brown
Director
BSc (Hons) MRICS IMaPS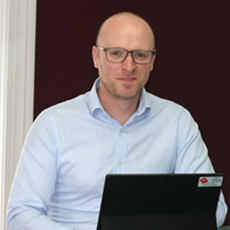 "I believe that all successful projects stem from a collaborative team approach whereby all parties involved understand their role and responsibilities and then combine their skill sets to achieve the project goals"
Michael is a professional Building Surveyor responsible for managing various Contract Administration and Project Management duties, but primarily manages procurement activities on behalf of Michael Dyson Associates Ltd.
He has gained much experience working in various departments within the company, but fundamentally he has knowledge and experience of identifying and diagnosing various property defects.
He has a thorough understanding of the requirements prescribed within most of the standard forms of contract (JCT, NEC, etc) and uses this effectively in his day-to-day Contract Administration duties.
You currently have JavaScript disabled. This site requires JavaScript to be enabled. Some functions of the site may not be usable or the site may not look correct until you enable JavaScript. You can enable JavaScript by following this tutorial. Once JavaScript is enabled, this message will be removed.