People
Paul Tyrer
Director
BA (Hons) BArch RIBA IMaPS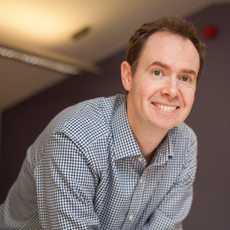 "The early involvement of all required parties is essential to enable a successful project, to avoid unnecessary alterations further along the design process"
Paul is an Architect with over a decade of experience and a breadth of knowledge in the residential sector.   His experience ranges from small domestic extensions to multi-million pound projects for housing associations, councils and private developers.
A significant amount of his workload over recent years has been working as Project Architect and Lead Consultant on a number of major social housing projects around the UK.  Paul fully understands the constraints and obstacles that are often linked to these sites and has developed a clear methodology to pro-actively organise the project team to ensure deadlines and funding requirements are met.
These projects have allowed him to gain specialist knowledge in this sector of work, designing to all relevant standards including Lifetime Homes, Space Design Standards, Secured by Design and designing to meet the required levels of Code for Sustainable Homes.
In addition, Paul is a Principal Designer registered with the Association for Project Safety.
You currently have JavaScript disabled. This site requires JavaScript to be enabled. Some functions of the site may not be usable or the site may not look correct until you enable JavaScript. You can enable JavaScript by following this tutorial. Once JavaScript is enabled, this message will be removed.