Services
Architecture, Design & BIM
"Provided as a stand-alone service, or with the excellent support of other disciplines within Michael Dyson Associates Ltd on an integrated basis, our Architecture & Design team focus on achieving the real goal of any project: the realisation of our Client's vision through economical, sustainable and progressive design."
The design team at Michael Dyson Associates Ltd consists of a group of highly qualified professionals, including RIBA Chartered Architects, CIAT Qualified Technologists, Chartered Structural Engineers and a BIM Manager, along with supporting assistants in each role. This breadth of skill and knowledge ensures assignment of the appropriate professional to every project to manage and deliver a successful outcome.
A RIBA Chartered Practice, we provide a full architectural and structural design service to meet our clients' individual needs through all RIBA stages from project inception to completion including:
Feasibility and Master-planning
Option Studies
Measured Building Surveys
New Build and Refurbishment Design
High Rise Refurbishment/Recladding Specialist
Low/Zero Carbon Designs
Retrofit Designer Services
Modern Methods of Construction
Landscape Design
Structural Design
BIM
3D Visuals
Consultation Events
Our design team keeps up to date with current legislation, regulation and innovation so that all our projects can both meet the demands of the brief and maximise the potential of any site to ensure our clients achieve the best value possible from their investments.
For further information on our services please contact Paul Tyrer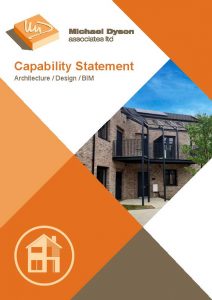 Share this page
You currently have JavaScript disabled. This site requires JavaScript to be enabled. Some functions of the site may not be usable or the site may not look correct until you enable JavaScript. You can enable JavaScript by following this tutorial. Once JavaScript is enabled, this message will be removed.